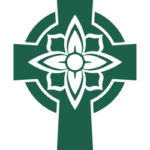 Grace from the Word leading the Church to love the City.
Jeremiah 29:7

At Grace City, we believe that the gospel renews everything. The gospel is the unmerited gift of God in Jesus that brings both peace with God and one another across human divisions. This gospel is the very heart of the Christian faith. One of the most important things we do as a church is offer a warm and open welcome to people from all backgrounds who want to come learn more about Jesus.
Through the gospel of Jesus Christ, we are transformed into a loving and diverse community of faith that seeks to work toward the good of our neighbors, and the flourishing of Bangkok. We are an ordinary group of people whose lives have been radically changed by a love that is far greater than what we thought was possible – the love of God in Christ Jesus. Welcome!
Sundays – 2:00pm
5 minute walk from Sukhumvit MRT Station
8 minute walk from Asok BTS Station
We'd love to hear from you. Fill out the form below to get started.