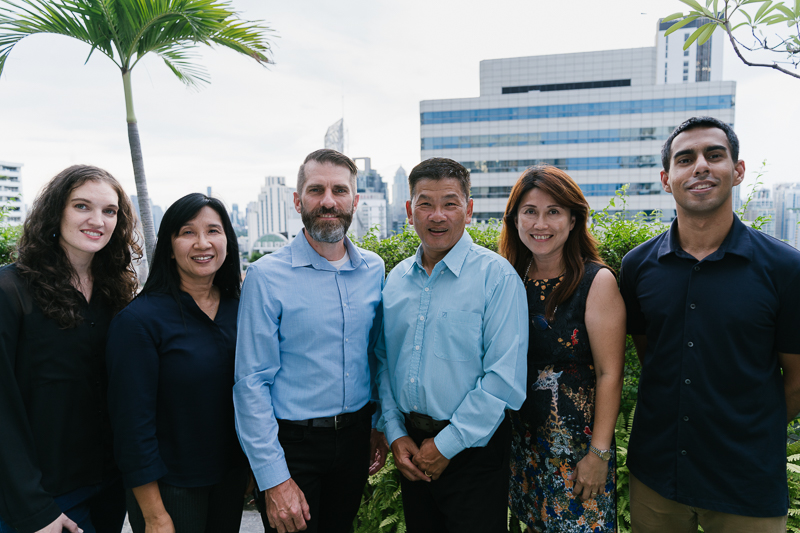 From left to right: Susan Buys, Chindapon (Da) Cheaypieak, Tim Mills, Natee Tanchanpongs, Bee Tanchanpongs, Niran Kittikulsingh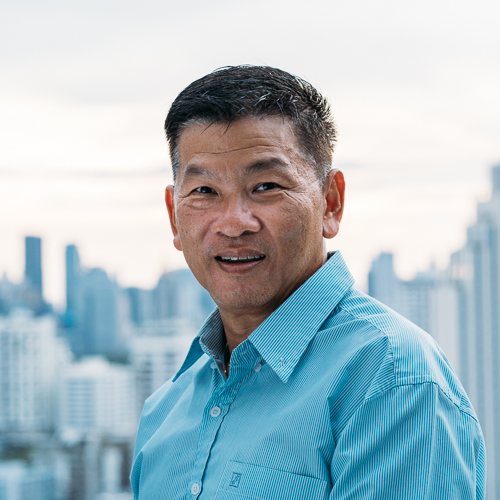 Natee Tanchanpongs
Lead Pastor
Rev. Natee Tanchanpongs grew up in Bangkok and went to school in Singapore. In 1982, he went to the United States to study Electrical Engineering at Washington University in St. Louis. Later, he received a Master of Divinity from Covenant Theological Seminary and a Ph.D. in Theological Studies from Trinity Evangelical Divinity School. He returned to Thailand, taught and became the Academic Dean of Bangkok Bible Seminary (2011-2015).
Since its beginning in 2014, Natee has been the senior pastor of Grace City Bangkok. He is married to Bee and they have two children: Maisie and Meno. Pastor Natee enjoys traveling and loves his St. Louis Cardinals. He rests by watching Maisie play tennis. In general, he likes to talk about life.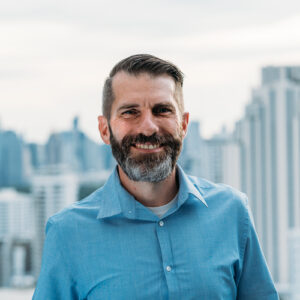 Tim is one of Grace City Bangkok's elders and helps lead worship as well as a weekly small group. Tim is married to Rhianna and they, along with their three children and their adopted soi dog, Namtaan (น้ำตาล), enjoy calling Bangkok home.
The Mills moved to Thailand in 2006 to work alongside Thai Christians to see churches established in the city and throughout Thailand. Rhianna is an educator at an international school and Tim is a ceramic artist and loves spending time with his fellow artist friends and visiting galleries and coffeehouses across the city.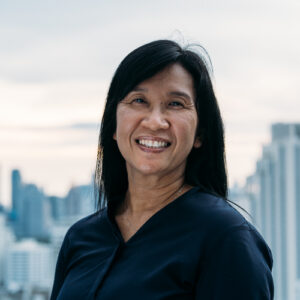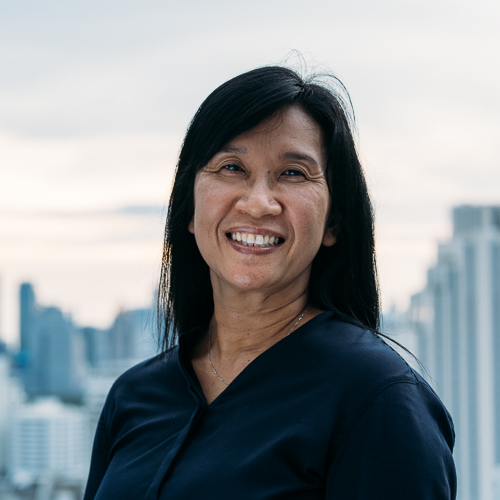 Chindapon (Da) Cheaypieak
Ministry Coordinator
Da grew up in Bangkok, Thailand, in a large family of seven siblings. She came to know God during her third year of university, through a campus ministry called Campus Outreach. Following her graduation, she has had the opportunity to serve God through ministry up until the present. Da enjoys life, she loves to have fun and laugh. She also enjoys playing badminton, and more recently she has taken up running. In her free time, she enjoys discovering and good food, of which her favorite is Japanese.
Da has a dream to see people come together in unity and love, growing in their care for each other, serving one another through time, words of encouragement, and helping one another through giving and receiving.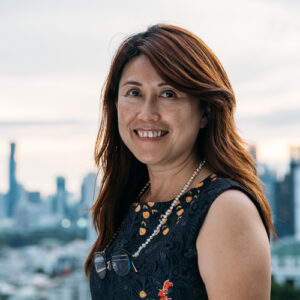 Bee was born in Bangkok and received a bachelor's degree from the University of the Thai Chamber of Commerce in 1989, and an MBA from Ashland University, Ohio, USA in 1992. Following her graduation, she worked in the securities and financial fields. She started following Jesus in 1997.
In 2002, she married pastor Natee and has been serving alongside him ever since. She usually spends her free time painting by numbers, and she enjoys playing the piano.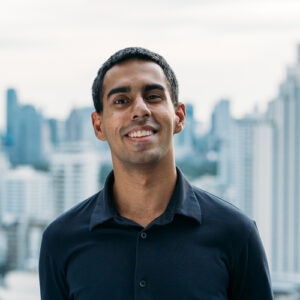 Niran Kittikulsingh
Young Adults Ministry
Niran is from Bangkok, and is fourth-gen Thai and ethnically Indian. He has two sisters, and had the privilege of attending ICS, an international school in Bangkok. During his time in high school, he staunchly stated that he "would never become a Christian." He then went to university in the US, where he studied Psychology. It was during his time at ICS and his first year in college where he started following Jesus.
Now that he is back in Thailand, he is currently on staff at Grace City as well as a student at Fuller Seminary, working on his MDiv. In his free time, he enjoys playing sports (mainly basketball, soccer, badminton), talking about life, and hanging out with people.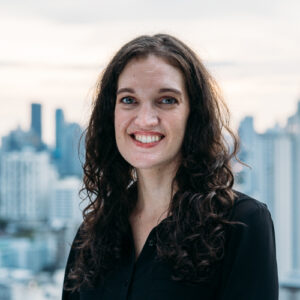 Susan Buys
Children's Ministry
Susan is from Johannesburg, South Africa and has been living in Bangkok since 2015. Although she sometimes misses her encounters with the Big Five game animals in the South African Bushveld, she loves living in Thailand and now calls it her home. She works full-time as a teacher at an International Preschool in the city and feels privileged to be able to do a job that she loves.

She joined Grace City Bangkok when she first moved to Thailand and has been serving the church in multiple capacities since becoming a member. Her main role is that of Children's Ministry Coordinator where she oversees a small team of ministry leaders who hope to create engaging opportunities for children to learn more about their loving Creator.